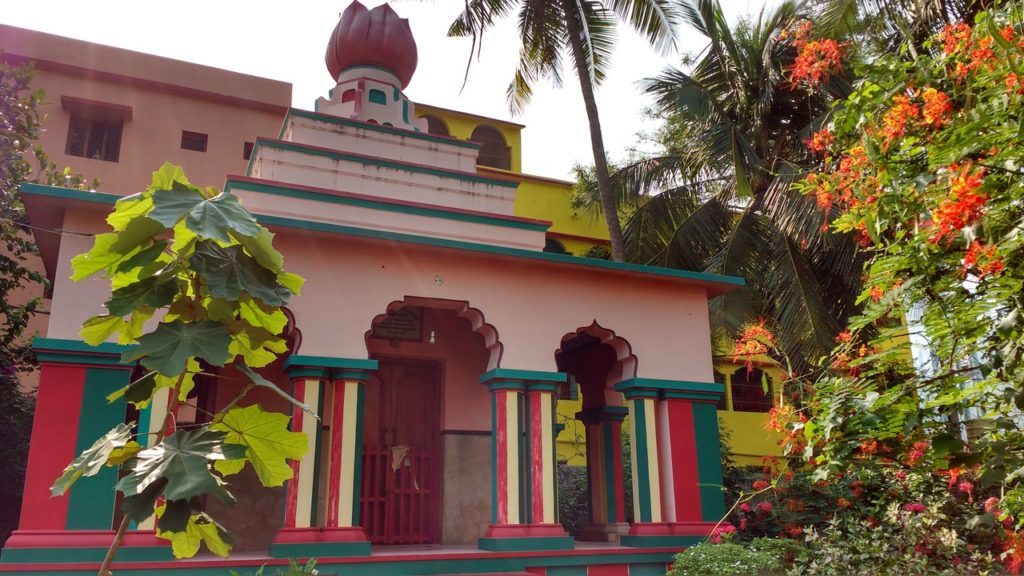 Puri, the holy city of Lord Jagannath, lies on the Indian Ocean in the state of Orissa. For centuries this place has attracted many saints, seers and pilgrims.
Priyanath Karar, later Swami Sri Yukteswar Giri, disciple of Shyamacharan Lahiri Mahasaya, the father of Kriya Yoga, chose this place to found an ashram there.
The Ashram was founded on 22 March 1903.
Since then the Karar Ashram has been the most important centre for authentic Kriya Yoga as taught in the Guru Lineage by Babaji Maharaj, Syamacharan Lahiri, Swami Sri Yukteswar Giri, Paramahansa Yogananda, Swami Satyananda Giri, Swami Hariharananda Giri and Swami Yogeswarananda Giri.
***